A Walk Through The Woods
Friends
My friends mean the world to me, whether I need advice or just want a good laugh. Many of my friends and I have travelled across the Atlantic to France and back this year. This trip was probably one of the highlights of this year; traveling to an amazing country with a bunch of my friends. There are many memories that we will not likely forget, even in the years to come.
Even when we are not traveling the world, my friends and I hang out after school, usually on Fridays, where we watch a movie, go outside, or play video games. I would not change any of my friends because we have such a good time together. We all have different likes and interests, but when it comes to finding a common ground, we all work really well together and appreciate being around each other through times of hope and times of despair.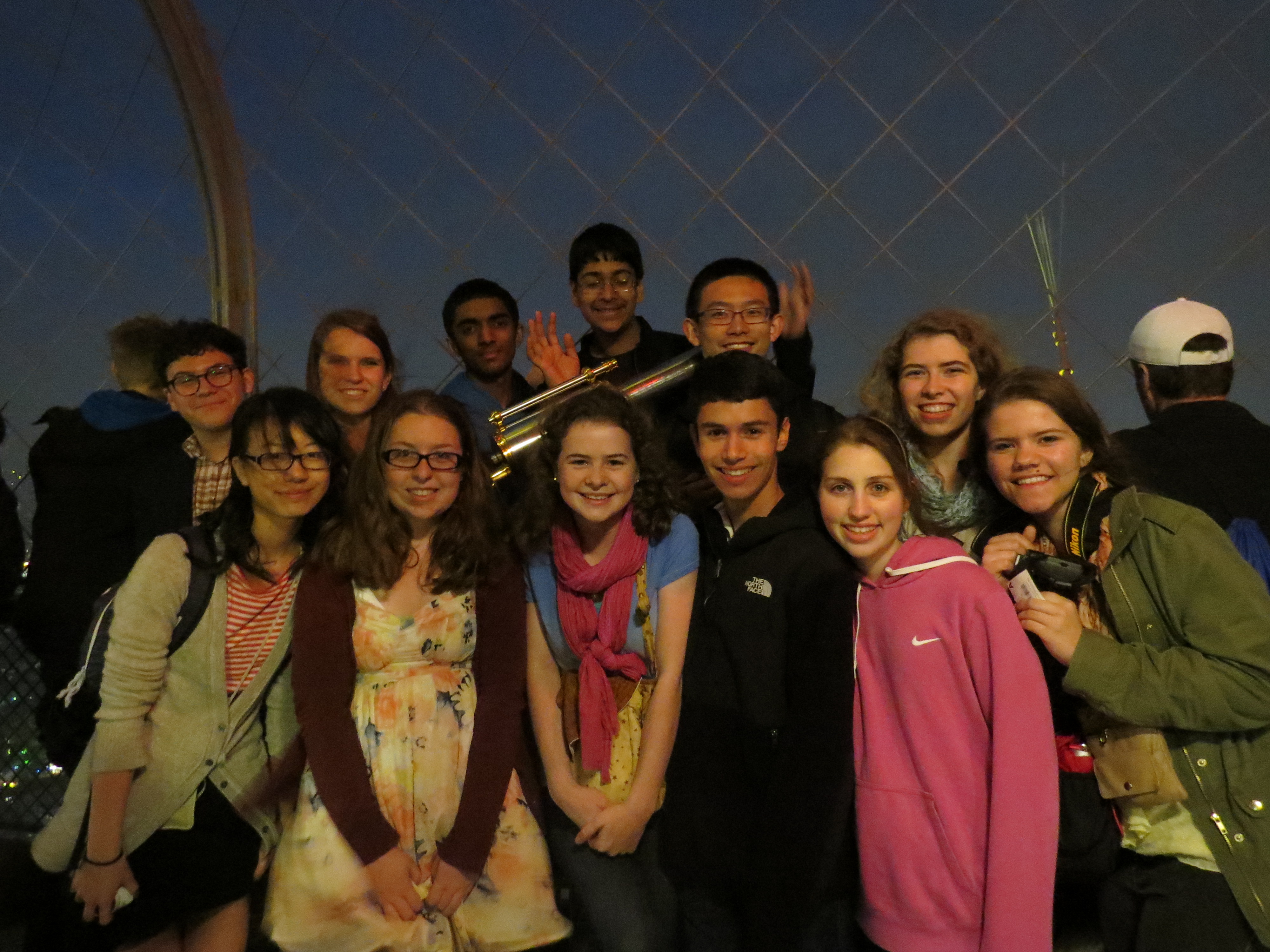 A group of my friends atop the Eiffel Tower in Paris, France. The view was absolutely amazing, especially as we reached the second level just as the sun was beginning to set. When we finally made it to the very top, 281m off the ground, Paris really lived up to its name, the City of Lights.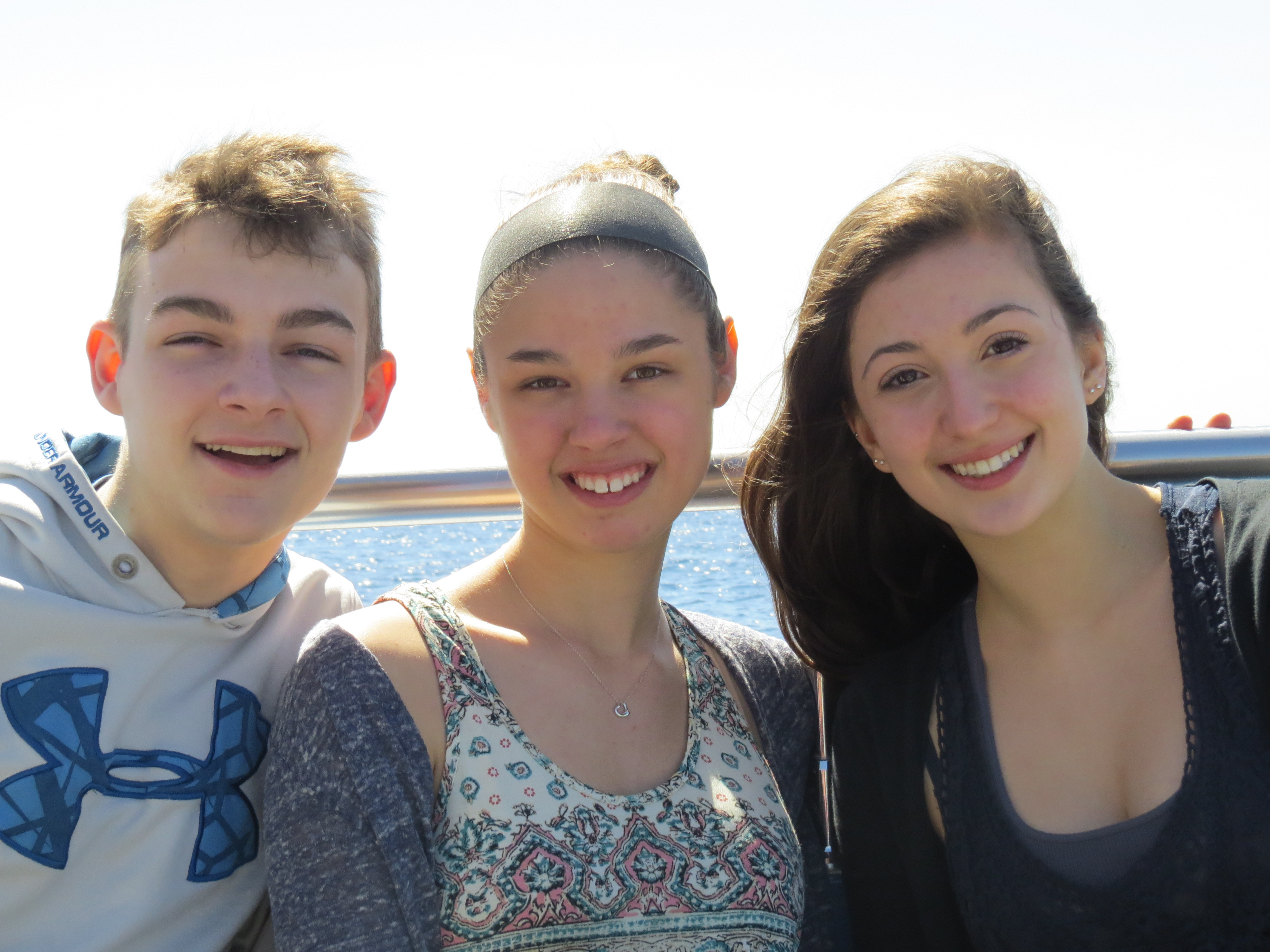 My friends Cam, Rachael, and Julia (from left to right) on a boat ride along the coast of the Mediterranean village of Cassis in southern France. The water was a lovely turquoise blue and there was a breeze drifting across the sea, stirring up a few waves; one of which caught us all off guard and we were greeted with a cold spray of seawater. All of my friends sat at the front of the boat, pointed towards the open sea to take in the amazing views.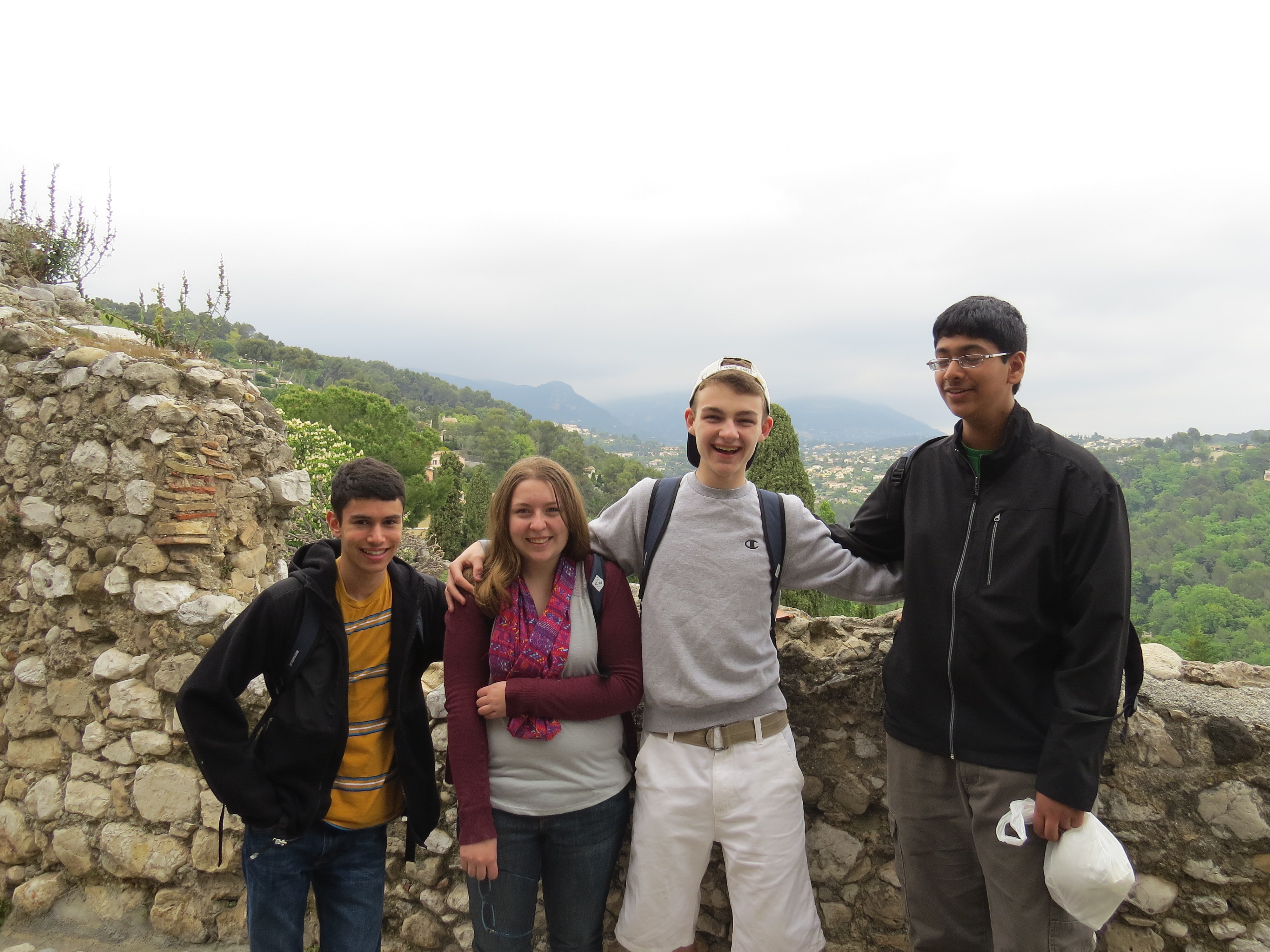 Ariel, me, Cam, and Chai (from left to right) in a little village called Saint-Paul-de-Vence. There are no roads in Saint-Paul, only cobblestone streets lined with little shops and galleries. Saint-Paul is a ancient fortified city dating back to medieval times, sitting high up on a mountain in the French Riviera (southern France).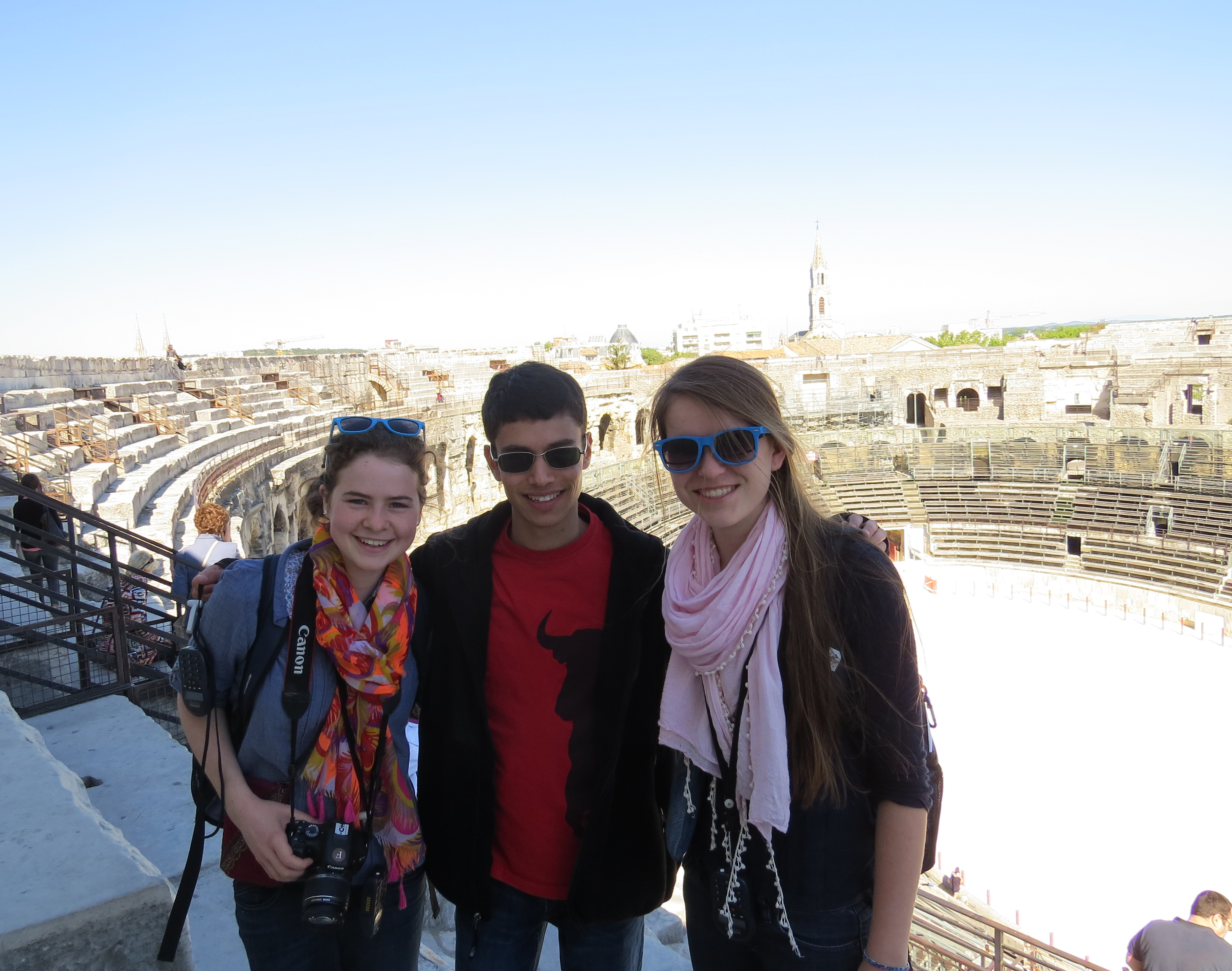 Friends Genevieve, Ariel, and Gracie (from left to right) standing on one of the highest parts of the ancient Roman amphitheater in the city of Nîmes. In Nîmes, ancient architecture meets modern and the views from the top are spectacular. One can see the city for miles on a clear day. We wandered around the Roman architecture, only being able to imagine what an actual gladiator fight would have looked like back when the amphitheater was built.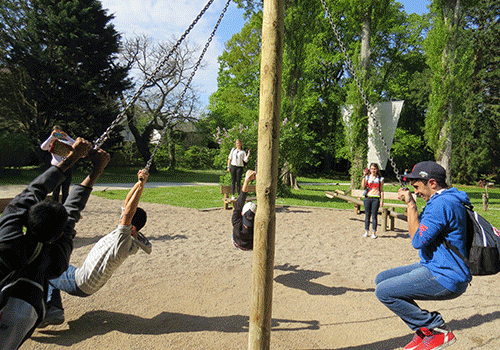 A few other pictures of my friends from our trip to France. Places include the French Riviera (Nice, Eze Cassis), Monaco, and the Loire Valley (Nîmes). My favorite area in probably all of France was the French Riviera, as it was by the Mediterranean Sea and it was sunny every day that we were there. All of my friends that went had a great time and all of us would definitely go back if we could in the future.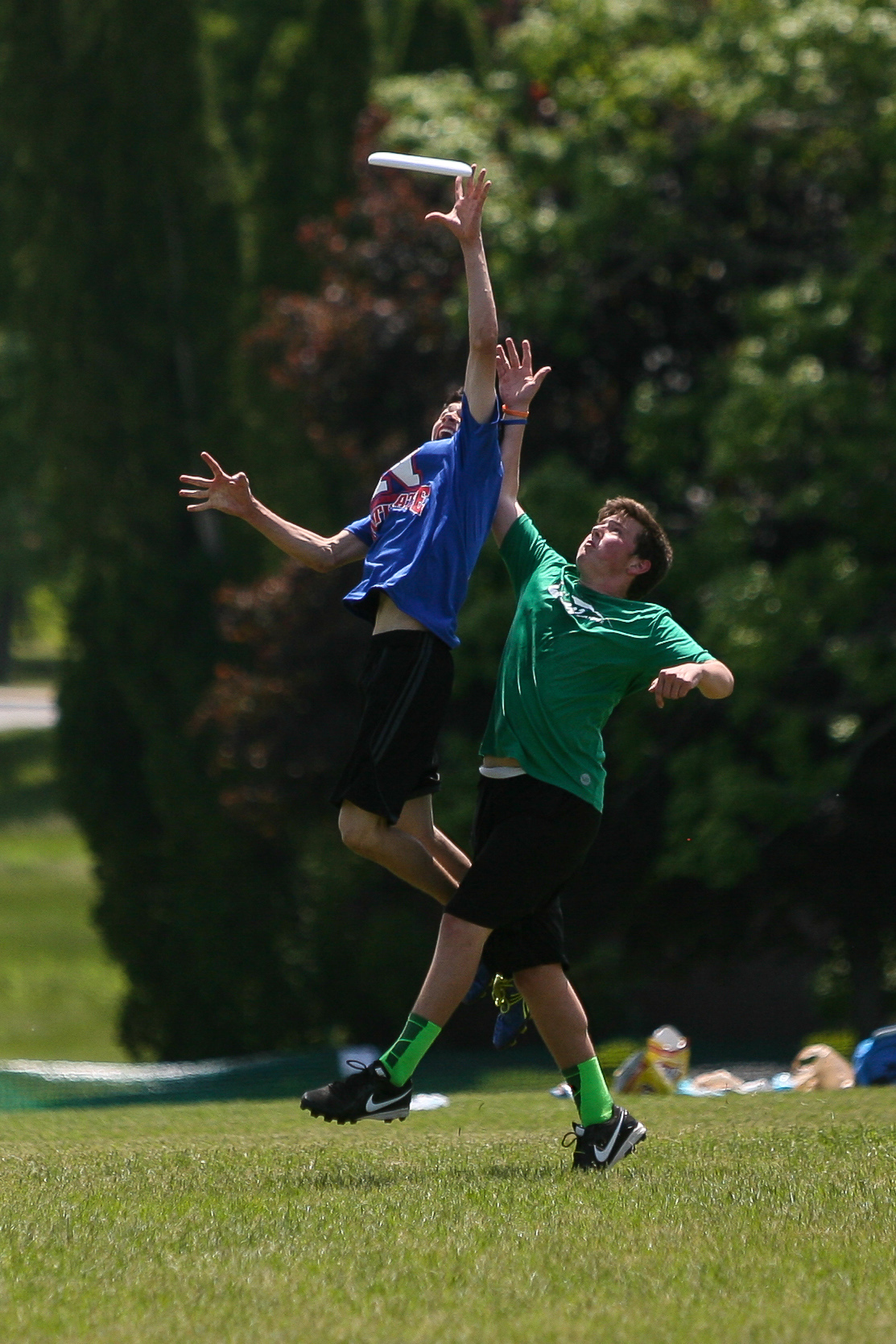 My firend Craig (in blue) doing what he does best; playing Ultimate Frisbee! He plays for the Natick Ultimate team along with the Mass. Division C team. You can always find him throwing around a frisbee to practice or just to have fun with friends.