Spring 2011
Winter 2010
Trailers
Memorial Field
The Structural Steel on the three story classroom portion as well as the auditorium has been completed.
The insulation and roofing has been installed on classroom sections A & B. Sections C & D are in progress.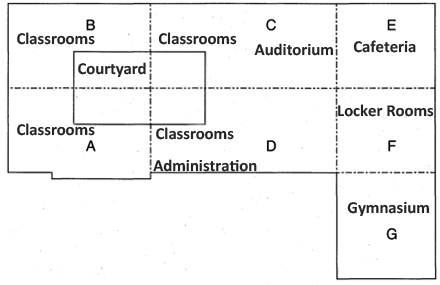 The roof is installed on the first two sections of the south side. Concrete slabs have been poured on the second and third floors.
April
Interior HVAC ducting, plumbing, electrical, and drainage work is in progress. Masonry in the courtyard has begun. The structure has begun to close up.
The structural steel has arrived and work has began assembling the classroom section of the building. A mock up wall of the building has been completed (image below)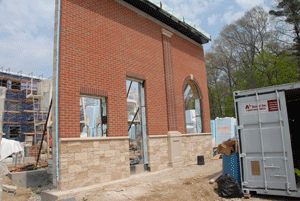 May 2011
The courtyard was prepared for the trailers at the start of May. This process included removing trees and flattening the land. Concrete blocks were put in place for the trailers to sit on top of and a portion of the new hallway was built in the East side of the site.
On Thursday, May 26th the crane began lifting the trailers over the school and into place. They were all in place by the end of the day Friday.