Who is FDR?
Franklin Delano Roosevelt was the 32nd president of the United States of America, and it is argued that he is the best one yet. As a democratic political leader and American statesman he was commonly known by his initials FDR. He was elected four times and served from March 1933 to his death in April 1945. His charismatic and fun-loving personality made him a very popular man. Although he served his presidency during the Great Depression and WWII, he did his best to improve the USA and its people, and he has become infamous for his actions.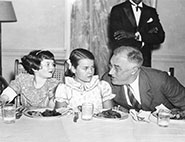 Personal Life
As a president, FDR's personal life wasn't so personal. For more information on his disability, click the link above.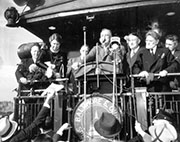 Campaign
It was a battle for the role to become President, but FDR crushed the competition. Click on the link above to learn more on what he did to accomplish it.